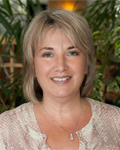 Anne Damoiseaux

Educational background
•    MBA from Rheims Management School (1984): international business
•    Bachelor degree in Mandarin Chinese from the Institute for Oriental Languages and Civilizations in Paris and Normal University in Taipei (1986 and 1988).
Professional background from 2008

From 1984 to 2002,
•    18 years of experience in the FMCG industry as international marketing and sales management executive in Peru, China and Taiwan, and over all European countries
From 2002
•    Certified coach from CTI UK
•    Accredited team coach from Team Coaching International
•    Accredited coach in Transformational Presence
•    Certified in 360° assessment , MBTI, DISC, Hogan Assessment Systems, Firo-B, the Cultural Orientation Framework (COF) and the Intercultural Readiness Check (IRC)
•    Professional coach in  Non-Violent Communication (NVC)
•    Active member of the Art of Hosting community -participative dynamics and collective intelligence tools-.
She is as well:
•    Professor at the Liège University in the  « Certificat Universitaire in Soft Skills for professional insertion and employability » on Interpersonal Communication and Cultural Assertiveness
•    Accredited coach for the European Institutions since 2012,
•    Accredited coach for AWEX since 2011
•    Active member in the Art of Hosting association since 2012
•    Treasurer for ICF Belgium (International Coaches Federation) – board administrator since 2012
•    Active coach and trainer for The Coaching Fellowship, an international community of coaches dedicated to helping young entrepreneurial women.
Her areas of expertise are:

•    Executive Learning Design, Executive team facilitation, Individual and Team coaching
•    Leadership development,  Virtual team interaction, Team effectiveness
•    International, Intercultural and Diversity leadership & management, integration
•    Inspirational & Change leadership
•    Participative Dynamics and Collective Intelligence facilitations.
Her clients are international corporate groups such as:
Airbus Industries, Airbus Group, Abbott Group, American Management Association, Areva, Belgacom, Bel Group, CMI, Eurocontrol, La Française des Jeux, Johnson & Johnson, Fluxys, Laboratoires Fournier, NXP, Philips, Tyco, Solvay Pharma, SWIFT, Solvay Group, Tractebel-Suez, and public organizations such as the European Institutions, the World Food Program…